About Us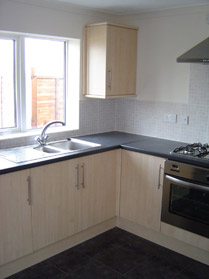 Kenmar Property Services' is a family run business based in Redditch, Worcestershire, specialising in the total refurbishment and installation of bathrooms and kitchens.
With many years of experience in the Bathroom and Kitchen refurbishment business our reputation is of paramount importance to us.
We are respected for our excellent service, competitive prices and high standard of workmanship and finish.
As a result a large percentage of our work is generated from repeat business and personal recommendation from clients and local suppliers. This is achieved by providing 100% customer satisfaction on every job, and means we no longer have to advertise in trade directories or the local papers.
Our Testimonials are indicative of our reputation, but we would be more than happy to provide contact details of previous clients should you wish to seek an independent reference.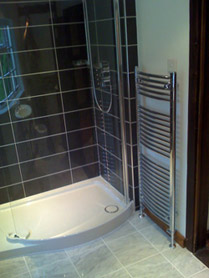 We can help you design your new bathroom or kitchen, supply all the materials required and complete the full installation for you, or if you prefer, fit the one you have purchased from the local DIY store. The choice is yours!
Whenever possible all the works are completed by my son and me. When the need arises, such as electrical works or gas installation, we use specialist contractors with the relevant skills and qualifications.
As a business we have completed a number of full property refurbishments and can therefore offer a large variety of skills necessary to complete your project no matter how large or small it may be.
Review the services we can offer you within this site and then give us a call to discuss your requirements.
We are happy to provide free advice on bathroom and kitchen design and the many products that are now available.